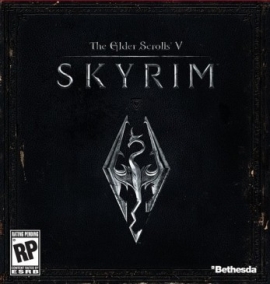 Bethesda's The Elder Scrolls V: Skyrim took home the coveted Game of the Year award at this year's Game Developers Choice Awards, but Valve's Portal 2 was the big winner of the night. The story of Chell, GLaDOS, and Wheatley won Best Audio, Best Game Design, and, of course, Best Narrative.
The other big winner of the night was Supergiant Games and Bastion. The title from the small seven-man team was awarded Best Downloadable Game as well as Best Debut.
A trio of special awards were also handhed out last night:
Epic Mickey and Deus Ex developer Warren Spector received the Lifetime Achievement Award.
Atari's Dave Theurer received the Pioneer Award for his work on Tempest and Missile Command.
Lawyers Ken Doroshow and Paul M. Smith were presented with the Ambassador Award for their defense of the game industry in the Supreme Court case (Brown v. EMA/ESA) that established First Amendment protection for video games.
Hit the jump for a complete list of award winners including Best Technology, Best Visual Arts, Best Handheld/Mobile Game, and more.
12th Annual Game Developers Choice Awards Winners
Game of the Year
The Elder Scrolls V: Skyrim
Innovation Award
Johann Sebastian Joust
Best Debut
Bastion – Supergiant Games
Best Audio
Portal 2
Best Game Design
Portal 2
Best Technology
Battlefield 3
Best Visual Arts
Uncharted 3: Drake's Deception
Best Narrative
Portal 2
Best Downloadable Game
Bastion
Best Handheld/Mobile Game
Superbrothers: Sword & Sworcery EP
Lifetime Achievement Award
Warren Spector
Pioneer Award
Dave Theurer
Ambassador Award
Ken Doroshow and Paul M. Smith