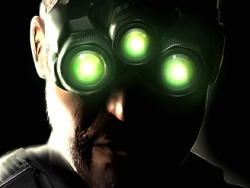 Ubisoft began building their Toronto studio over two years ago. In that time, the team, which is under the command of Jade Raymond (Assassin's Creed), has been hard at work on a new entry in the Splinter Cell series.
Now, in a new interview with GamesIndustry.biz, Raymond revealed that an official announcement for Tom Clancy's Splinter Cell 6 will be happening in the very near future:
GI.biz: So what's your next big milestone for Toronto?

Jade Raymond: Well we're basically going to announce our first big project, Splinter Cell, soon, so that's going to be a big push for us.
According to Raymond, the game has been in development for 18 months and she is "impressed by what the team has been able to create." She goes on to say "I'd say it's better than what we could have done in most established studios."
Of course, she probably has to say nice things about the game as you never know when Sam Fisher will leap out of the shadows and take you down.