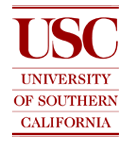 The University of Southern California (USC) has topped a Princeton Review report as the best undergraduate and graduate Video Game Design program for the third straight year. Actually, many schools that appeared on the 2011 list made a repeat appearance this year. The one big addition, the Massachusetts Institute of Technology (MIT), which landed at #2 on the undergraduate list and #3 on the graduate list.
The results of the report were gathered through a survey conducted during the 2011-2012 academic year of administrators at 150 institutions. The 50-question survey gauged the quality of the curriculum, faculty, facilities and infrastructure of the selected schools.
All told, the Princeton Review created a top ten list for both undergraduate and graduate programs along with selecting 30 honorable mentions.
The complete list can be found after the break.
Top 10 Undergraduate Schools for Video Game Design Study
1. University of Southern California (Los Angeles, CA)
2. Massachusetts Institute of Technology (Cambridge, MA)
3. University of Utah (Salt Lake City, UT)
4. DigiPen Institute of Technology (Redmond, WA)
5. The Art Institute of Vancouver (Vancouver, BC)
6. Rochester Institute of Technology (Rochester, NY)
7. Shawnee State University (Portsmouth, OH)
8. Savannah College of Art and Design (Savannah, GA)
10. Becker College (Worcester, MA)
Undergraduate Honorable Mentions
Bradley University (Peoria, IL)
Champlain College (Burlington, VT)
Columbia College Chicago (Chicago, IL)
DePaul University (Chicago, IL)
Drexel University (Philadelphia, PA)
Ferris State University (Grand Rapids, MI)
Full Sail University (Winter Park, FL)
Georgia Institute of Technology (Atlanta, GA)
Miami University (Oxford, OH)
Michigan State University (East Lansing, MI)
New Jersey Institute of Technology (Newark, NJ)
New York University/NYU POLY (New York, NY)
North Carolina State University (Raleigh, NC)
Northeastern University (Boston, MA)
Ohio University (Athens, OH)
Rensselaer Polytechnic Institute (Troy, NY)
University of Advancing Technology (Tempe, AZ)
University of California, Santa Cruz (Santa Cruz, CA)
University of Maryland, Baltimore County (Baltimore, MD)
The University of Texas at Dallas (Richardson, TX)
Vancouver Film School (Vancouver, BC)
Worcester Polytechnic Institute (Worcester, MA)
Top 10 Graduate Schools for Video Game Design Study
1. University of Southern California (Los Angeles, CA)
2. Rochester Institute of Technology (Rochester, NY)
3. Massachusetts Institute of Technology (Cambridge, MA)
4. University of Central Florida (Orlando, FL)
5. Southern Methodist University (SMU) (Plano, TX)
6. Carnegie Mellon University (Pittsburgh, PA)
7. Savannah College of Art and Design (Savannah, GA)
8. DigiPen Institute of Technology (Redmond, WA)
9. Univ. of California, Santa Cruz (Santa Cruz, CA)
10. Drexel University (Philadelphia, PA)
Graduate Honorable Mentions
DePaul University (Chicago, IL)
Full Sail University (Winter Park, FL)
Georgia Institute of Technology (Atlanta, GA)
New York University/NYU Poly (New York, NY)
Parsons – The New School for Design (New York, NY)
Sacred Heart University (Fairfield, CT)
The University of Texas at Dallas (Richardson, TX)
University of Utah (Salt Lake City, UT)