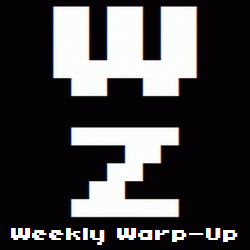 No, that's not a typo. Welcome to the Weekly Warp-Up, your weekly wrap-up of the biggest and the best articles posted at Warp Zoned this week…
Maybe Mass Effect 3 really is the first sci-fi epic from the video game industry? It certainly brings out the crazy in its fans the way Episode I, Kingdom of the Crystal Skill, and Alien 3 do in theirs. It's gotten so bad that our staff discussion about the game's "From Ashes" DLC in The Good, The Bad and The Day One DLC has been completely overshadowed by the controversy over the ending.
But for all the people who have claimed March as Mass Effect month, the Silent Hill franchise has staked out an even bigger portion of the calendar. So with three news games in the series now (or soon to be) in stores, we take a look at Silent Hill: The Terror Engine, an academic analysis of the series that will definitely make you look at Pyramid Head in a new light.
And we've got more of the biggest stories of the week after the break.
The Week in Reviews…
The Week in New Games…
Amazing Paperboy Delivers…
It's a Secret to Everybody…
And Finally…
The PBS Idea Channel makes the case that Super Mario Bros. is a surreal work of art. I don't really see it, but OK.