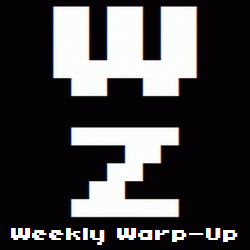 No, that's not a typo. Welcome to the Weekly Warp-Up, your weekly wrap-up of the biggest and the best articles posted at Warp Zoned this week…
We're T minus 72 hours from the launch of Mass Effect 3 and Warp Zoned has gone a bit Shepard crazy. During our look back at What We Played in February 2012, the Mass Effect 3 demo came up a lot. So much so that we devoted an entire article to a Hands-On Preview of the tiny taste of Shepard's next adventure. And you better believe Mass Effect 3 showed up in our article highlighting The Games of March 2012.
And if you think that's the last you've heard of Mass Effect 3 in this edition of the Weekly Warp-Up, think again and hit the jump to read the latest from the week that was.
The Week in Reviews…
The Week in New Games…
Amazing Paperboy Delivers…
It's a Secret to Everybody…
And Finally…
Sony can't keep up with demand for the PlayStation 2 and PSP. Huh, so I'm back in 2005. I guess I should invent the iPad or something.