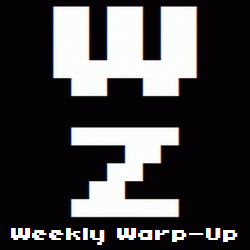 No, that's not a typo. Welcome to the Weekly Warp-Up, your weekly wrap-up of the biggest and the best articles posted at Warp Zoned this week…
It was GDC Week and our Game Developers Conference 2012 coverage included new information and/or announcements related to Fable Heroes, Forza Horizon, Halo 4, Assassin's Creed III, Lollipop Chainsaw, Medal of Honor: Warfighter, and SimCity. We've also got all the winners from this year's Independent Games Festival as well as the Game Developers Choice Awards. Whew!
For all the good news that came out of GDC this week, there's some bad news across the Atlantic for British retailer GAME. In light of their recent supply troubles, we ask Are British Gaming Stores on Their Last Continue?
But it's definitely not "game over" for the Weekly Warp-Up. Hit the jump for all of this week's biggest articles.
The Week in Reviews…
The Week in New Games…
Amazing Paperboy Delivers…
It's a Secret to Everybody…
And Finally…
Quantic Dream's tech demo, "Kara," will make you gasp. But remember, it's NOT their next game.