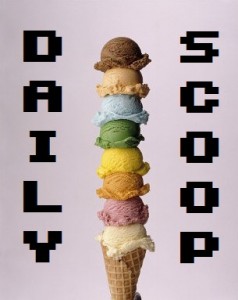 I promised myself I wouldn't talk about a certain card game (no, they aren't paying me royalties every time I mention them), but considering last night was the fourth time I've played it in five days, I have to at least share one thing, and that is the exquisite haiku my boyfriend played for me last night:
Kanye West
Eating the last known bison
Fancy Feast.
It's got a nice ring to it, wouldn't you say?
So what's up with deals today? Well, Amazon's got some downloadable deals going on right now. Battlefield 3 is $29.99, Battlefield Bad Company 2 is $4.99, Battlefield 2 Complete Collection is $4.99, and Battlefield: Bad Company 2 Vietnam is $4.99. They've also got a bunch of Battlefield Heroes National Army Starter Packs, ranging from $6.69 to $13.39. All of these deals can be found here.
Just one shirt today, but it's a good one…
It's "Shotokan Pilgrim" over at Ript Apparel, and it's sure to make fans of Scott Pilgrim and Street Fighter II squee with joy: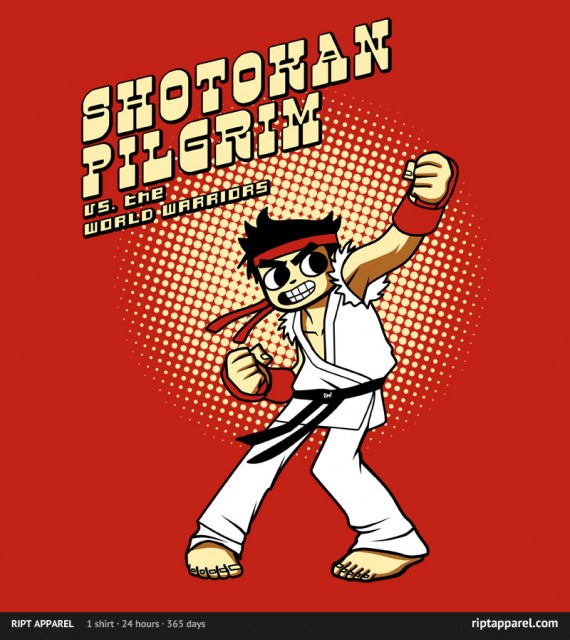 Shotokan Pilgrim vs. the World Warriors! Teehee!