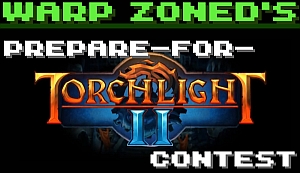 UPDATE: Thanks to everyone who entered! We've picked a winner!
The release of Torchlight II is fast approaching. While we don't know the exact release date for Runic's RPG sequel, you can pre-order it now from Steam. But are you ready for Torchlight II?
If not, we can get you prepared to delve into a demonic horde with only your mouse button clicker finger for protection by giving away a PC copy of the original Torchlight.
Using your Facebook account, comment on this article below and tell us your Steam username. We'll select one lucky winner on Wednesday, May 2 at 5 PM (Eastern) and deliver a copy of Torchlight directly to your Steam account.