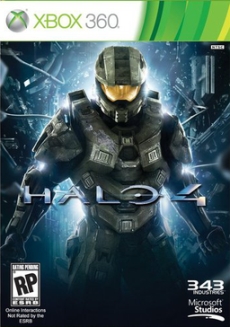 Last show, gamers were treated to fantastic webisodes based on Mortal Kombat and Dragon Age II. This year, Microsoft is getting in on the act with a new webseries to promote the release of Halo 4.
The gamemaker has partnered with Machinima to distribute Halo 4: Forward Unto Dawn ahead of the game's November 6 release. In addition to Machinima's YouTube channel, episodes will also be available via the Halo Waypoint, Microsoft's community portal for all things Halo, and eventually, on home video formats.
Forward Unto Dawn will tell its tale over five episodes, with each episode lasting about 15 minutes. The series will follow the Master Chief in the early days of the Human-Covenant War and "how he inspired a young UNSC cadet who will eventually become a leader aboard the UNSC Infinity spacecraft." This cadet will go on to play a major part in Halo 4's storyline.
"Every time we do a live-action commercial the audience says, 'We want to see more so that we can explore the Halo universe a little bit more," said Frank O'Connor, Franchise Development Director at 343 Industries. "Demand grew more and more out of the two little vignettes we'd previously produced."
Microsoft plans to announce the creative team and cast behind Halo 4: Forward Unto Dawn during this year's San Diego Comic-Con.
[Source: Variety]