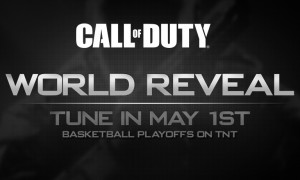 As if the entire world wasn't already convinced that Call of Duty 9 is actually Call of Duty: Black Ops 2, Activision has planted a few hints within the redesigned CallofDuty.com.
The source code for the Call of Duty 9 splash page reveals the following trademark notice, which directly cites Black Ops, and no other game in the series:
2012 Activision Publishing, Inc. Activision and Call of Duty are registered trademarks and Black Ops is a trademark of Activision Publishing, Inc. All other trademarks and trade names are the properties of their respective owners.
And if you click "Continue To Full Site," the trademark notice changes to only mention Call of Duty and the Modern Warfare series. Curious thing, that.
But if you want even more proof, check this out. The loading screen of the site includes morse code that, when translated, spells out "Black Ops Two."
So yeah, I'd say Call of Duty: Black Ops 2 is as good as official.
[Source: MP1st]