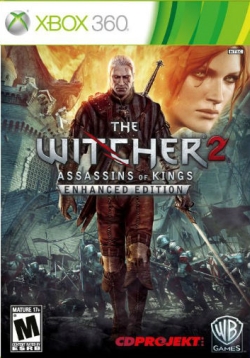 Welcome to another relatively dry week of new releases in the relatively dry month of April.
The biggest new release of the week is the Enhanced Edition of The Witcher 2: Assassins of Kings for the PC and, for the first time, on the Xbox 360.
Also new this week is Deadliest Warrior: Ancient Combat, a compilation that brings together the downloadable games Deadliest Warrior and Deadliest Warrior: Legends in one retail package. It'll be available for the PS3 and Xbox 360.
Finally this week is Atlus' Vita RPG Disgaea 3: Absence of Detention. It's a shrunk-down version of the PS3 game with nearly the same name, so if you love strategy RPGs, it might be one to look into.
Wait! There's one more. Budget publisher Viva Media will bring Dark Strokes: Sins of the Fathers to the PC this week.
OK, that's all of your new releases for the week.