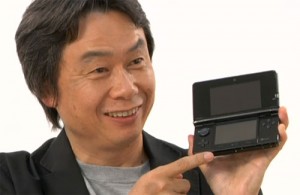 Shigeru Miyamoto recently sat down for a lengthy interview with The Guardian. Originally, the interview was supposed to focus on Nintendo's introduction of the 3DS Virtual Guides at the Louvre. But as with any Miyamoto interview, the conversation naturally shifted to what he's working on next.
The answer is a game filled with new characters… maybe:
With this in mind I wonder if Miyamoto has a yearning to create any particular game that he hasn't yet been able to? "I don't have a big list of ideas I want to realise," he replies. "I usually come up with new ideas while I am working on other games. That said, there's a strong possibility we will introduce some new characters to the scene soon."
Contrary to popular belief, Nintendo has created multiple games not based on any existing property in the last several years. For three recent examples, look no further than the company's trio of new action RPGs: Xenoblade Chronicles, The Last Story, and Pandora's Tower.