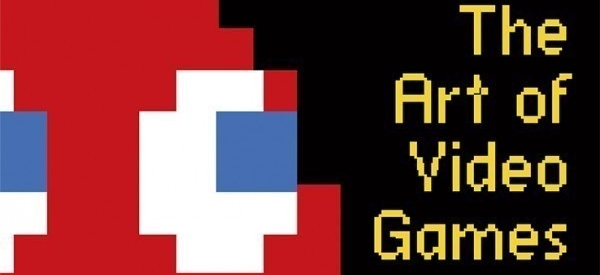 The Art of Video Games: From Pac-Man To Mass Effect is the literature companion piece to the Smithsonian American Art Museum's 2012 exhibition, which attempts to illustrate the evolution of video games, and by design, the art within. The book dazzles us with screenshots from forty years of gaming history, at one point placing Mass Effect 2 inside a blocky alien shape from Space Invaders, perhaps to suggest how far we have come. Yet I found I could not provide a genuine review without asking the question – are video games art?
Authors: Chris Melissinos and Patrick O'Rourke
Publisher: Welcome Books
Release Date: March 5, 2012
Chris Melissinos, founder of video game preservation organisation Past Pixels and curator for the exhibit, certainly thinks video games are art. "There is beauty in the pixel," he says. "Beyond the game, in the crease of the scanline. In these points of light, art is born." Yet there are others who would trounce these claims. Film critic Roger Ebert wrote in his blog in 2010 that "video games can never be art."
In a way, the book bypasses this question, with Melissinos and O'Rourke sticking by their beliefs that video games are art and rolling with their 80 examples, whittled down from an initial list of 240 by four million public votes from 175 countries. Reading the book, you recall with nostalgia the early days of video games, of playing Pitfall for the first time, or exploring the initial entry into The Legend of Zelda series. It offers some insights into these jewels; for example, with The Legend of Zelda, we learn that Shigeru Miyamoto based the game on his youth, and named the Princess after writer F. Scott Fitzgerald's wife.
Equally as interesting are the interviews with various figures from the gaming world. As Melissinos states, games are still in their adolescence, and as a result, we are privileged that some of those who were instrumental in the birth of video games are still alive and kicking and able to look over the last forty years at the evolution. It is insightful and often inspiring to read interviews with the likes of Tim Schafer or Warren Spector talking about developing games. But it is these interviews where I also found myself annoyed by some designers and industry figures pushing the word "art." For example, Xbox co-creator Kevin Bachus recalls this story:
When we were launching Xbox in Japan, I met with a very famous video game designer. He was trying to decide whether his next game would be developed for the Xbox, PlayStation 2 or the Nintendo GameCube. He said to me, "Nintendo says that games are toys. Sony says that games are entertainment. What do you say?" Without even thinking, we said, "Well, games are art."
I do not think Microsoft launched a console to be art. They launched it to compete in a growing business market, and Bachus' sentiments, along with a few others in the book, feel like market spin rather than artistic appreciation. For example, R.J. Mical, inventor of the Amiga and former senior manager at Sony, talks about Microsoft Kinect and Sony Move emerging as an "increasing need to create experiences that are more than just sitting on the couch, ones in which you actively get involved." Here was me thinking it was them jumping on the motion gaming bandwagon created by Nintendo and their Wiimote; ironically, R.J. Mical does not mention the Wii at all. While the book pushes the 'video game as art' message, it often fails to address the fact that it is now a multi-billion dollar business, choosing popular money spinners over small fringe games that are perhaps more worthy of being deemed as 'art.'
This for me is where the book falls apart. As a companion piece to the exhibit, it could have been the perfect platform to further push the argument that video games are art, with essays and interviews not just with industry giants, but small bedroom designers. Elizabeth Broun, the Margaret and Terry Stent Director at the museum, states in the opening, "While we are an American art museum, the exhibition reflects the international community and universal themes that surround video games, transcending any one national culture." Yet David Cage and Jenova Chen, French and Japanese game designers whose interviews are featured in the exhibit, are missing from the book. In fact all the interviews that made it into the book are from Americans.
Another aspect of the book and the exhibit that goes against the idea of video games as art is the choice of games and the genres the curators have forced these games into. Art is something that often strives to break from labels, so why lump these games into four vague genres – Target, Action, Adventure, and Tactics? While I applaud the curators for inviting the public to participate in the choice of games, it often feels that they should have limited themselves to one game in every series. For example, the book features five entries from The Legend of Zelda series, four from the Super Mario franchise, and oddly, three from the Panzer Dragoon world. While no one would argue these games are all critical and commercial successes, if they had been limited to one choice per series, other fringe games that better demonstrate games as an art form may have made it into the list. Given the dominance of Nintendo games within the book, it is telling that there is no interview with Miyamoto, but perhaps it was deliberate, in order to allow people who do not often get recognised to have a voice.
At best, The Art of Video Games: From Pac-Man To Mass Effect belongs on coffee tabletops, something to flick through for five minutes and experience a gush of nostalgia. However, it feels like a missed opportunity, especially in this day and age where gamers are becoming more dissident towards large game companies and their morally questionable business strategies. The choice of games coupled with the lack of real discussion about art as a subject matter and how video games could fit into this means this is little more than an enjoyable but brief look back into the past forty years of gaming.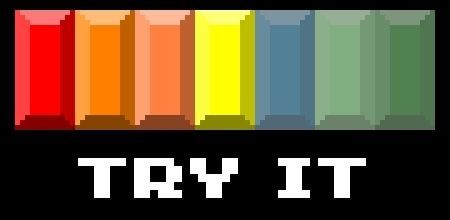 Review Disclosure: A review copy of The Art of Video Games: From Pac-Man To Mass Effect was provided by Welcome Books for the purposes of this review.