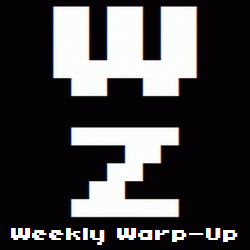 No, that's not a typo. Welcome to the Weekly Warp-Up, your weekly wrap-up of the biggest and the best articles posted at Warp Zoned this week…
Welcome to week one of our post-PAX East coverage. But first things first, if you've never attended a PAX before and you're thinking it might be fun, check out our PAX Primer For the Regular Guy. Maybe we'll see you at PAX Prime 2012!
But what about the games available at this year's PAX East? There were a lot of them and we were able to deliver hands-on reports of Aliens: Colonial Marines, Borderlands 2, and Lollipop Chainsaw this week. All three felt incredibly polished and give me hope that 2012 is going to be a great year for gaming. But I worry for the far future…
And that's because rumors are swirling once again about a "used game lockout" on the PS4/Orbis and Xbox 720. Industry analyst Michael Pachter thinks it's a load of hooey. We offer our own insight as to why a discless future is unlikely as well in Living in a Discless World.
A lot more happened this week and you can read all about it after the break.
The Week in New Games…
Amazing Paperboy Delivers…
It's a Secret to Everybody…
Valve may or may not be working on a "Steam Box," but they're definitely hiring hardware engineers.
And Finally…
BioWare added family trees to Star Wars: The Old Republic. Cue the legions of fanboys claiming "I'm related to Han Solo" in 3… 2… 1…