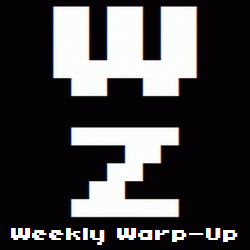 No, that's not a typo. Welcome to the Weekly Warp-Up, your weekly wrap-up of the biggest and the best articles posted at Warp Zoned this week…
It's all about looking backwards this week as the Warp Zoned staff took a gander at the last four weeks and took stock of what they've been playing in the latest edition of Warpback.
We weren't the only ones looking back this week. Sega examined their most recent financial quarter and didn't like what they saw. After failing to sell as many games as they'd hoped, the house of Sonic was forced to cut staff and cancel a few unnamed games.
Who else is looking back? Jump forward beyond the break to find out with the Weekly Warp-Up.
The Week in Reviews…
The Week in New Games…
Amazing Paperboy Delivers…
It's a Secret to Everybody…
And Finally…
Google Maps looks way back and taps Dragon Warrior as the inspiration behind its new "Quest" filter.