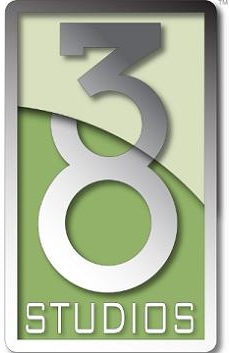 38 Studios (and their subsidiary, Big Huge Games) have laid off their entire staff and are effectively shutting down, just a week after declaring that Project Copernicus, their Amalur MMO, would ship in June 2013.
The company sent the following email to all 379 members of the staff, informing them of the lay off:
The Company is experiencing an economic downturn. To avoid further losses and possibility of retrenchment, the Company has decided that a companywide lay off is absolutely necessary. These layoffs are non-voluntary and non-disciplinary.

This is your official notice of lay off, effective today, Thursday, May 24th, 2012.
The death of 38 is being laid at the feet of a $75 million loan the company received from the state of Rhode Island to develop Copernicus. As of last week, 38 was up-to-date on their loan payments, but they reportedly haven't made payroll since May 1. The underperformance of their most recent (and only) game, Kingdoms of Amalur: Reckoning, also aggravated the situation. The developer sold about 1.2 million copies of Amalur, an astonishing number for a brand-new franchise, but it needed three million in sales to break even.
Company founder, and former Major League pitcher, Curt Schilling later told his followers on Facebook, "38 isn't dead yet."
[Source: WPRI]