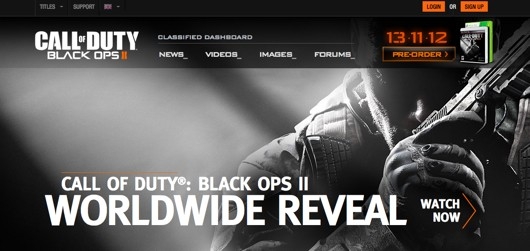 Activision's UK arm flipped the switch on the official Call of Duty: Black Ops II site a might early, confirming the game's existence a few hours ahead of its "NBA Playoffs on TNT" reveal. Of course, the site has reverted back to the countdown page for now.
The site also confirmed that the announcement will come with a huge "reveal trailer," and sets that rumored November 13, 2012 release date in stone. Finally, some teaser text laid out the specific world-in-peril scenario for Black Ops II:
Pushing the boundaries of what fans have come to expect from the record-setting entertainment franchise, Call of Duty: Black Ops 2 propels players into a near future, 21st Century Cold War, where technology and weapons have converged to create a new generation of warfare.
[Source: Joystiq]