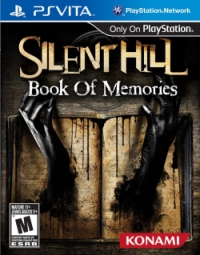 Konami's Silent Hill: Book of Memories has gone through several different release dates this year. The Vita game was initially given a February release date alongside the handheld's launch. When that date came and went, it was pushed back to March and then delayed a third time into May.
Now, with half the days of May gone by, it's been delayed again.
Speaking to Game Informer, Konami has confirmed that Silent Hill: Book of Memories will now be released in October. So update your calendars accordingly.