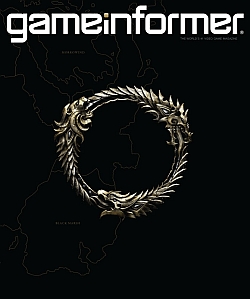 Bethesda Softworks today announced The Elder Scrolls Online, which will be the first Elder Scrolls game that allows players to explore the vast world of the Elder Scrolls with others in a massively multiplayer online setting. The game has been in development for the Mac and PC since 2007 by ZeniMax Online Studios, whose staff has worked on games like Dark Age of Camelot, Warhammer Online, Star Wars: Galaxies, Ultima Online and The Sims Online.
Matt Firor, game director of The Elder Scrolls Online, states that his team has been "Working hard to create an online world in which players will be able to experience the epic Elder Scrolls universe with their friends, something fans have long said they wanted."
The world's first look (including a teaser trailer and screenshots) at The Elder Scrolls Online will take place over at GameInformer.com throughout the month. As you can see to your left, the game has also been selected to grace the cover of the June issue of the mag (which will be shipped to subscribers on May 8).
Even ore information about the game will be available in the coming months, so to keep up with updates, check out the official Twitter account and Facebook page for the game, or the Bethesda forums, if you're into that kind of thing.
Bethesda has given The Elder Scrolls Online a 2013 release date.