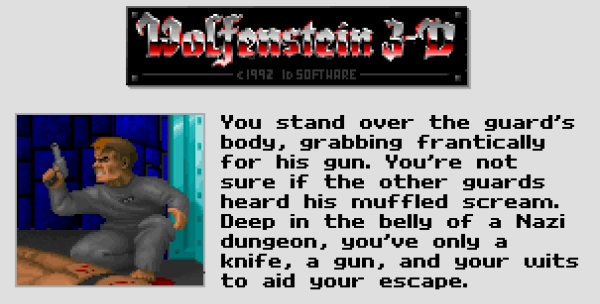 Can you believe it's been 20 years since Wolfenstein 3D introduced the world to mecha Hitler the first person shooter? Bethesda and id Software can, as today they've launched a free-to-play browsed-based version of the game for your enjoyment. Wolfenstein 3D: The Browser Game can be played at Bethesda's Wolfenstein page or at the Wolfenstein Facebook page.
If you'd prefer to do your Nazi-killin' on the go, Bethesda has also slashed the price on the iOS version of Wolfenstein 3D. It's now available as a FREE download from the iTunes App Store for a limited time.
Finally, we've got a special edition of the Bethesda Podcast after the break with Wolfenstein creator John Carmack. He shares his insights into the creation and the development of the game while playing a few levels of his first industry-changing game.