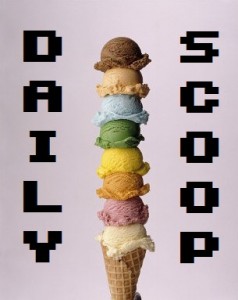 Well, not too terribly close, but still, it's Thursday, so we're almost there! Another work week is close to behind us. And this weekend is Cinco de Mayo! How will you be celebrating? I'll be playing Dungeons and Dragons and trying to get through more of Prototype. Maybe I'll even play a little Cards Against Humanity. I know, I know – I live on the edge!
Not really too much to mention today deal-wise. Amazon has predictably lowered the price of the Xbox 360 Limited Edition Kinect Star Wars Bundle to $399.99 as well, bringing it even closer to ending up in my living room. Maybe if I wait long enough they'll add in some store credit, and it will be too much for me to resist!
Two pretty awesome Mario shirts today…
The first one is over at Shirt.woot and it's called "120 Stars:"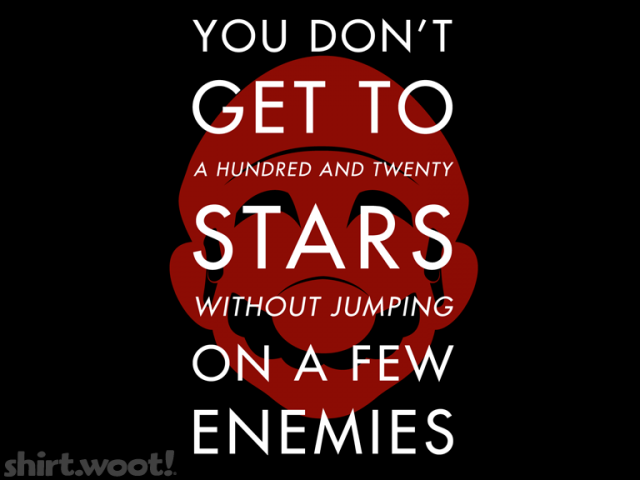 The second one is called "The Legend of a Plumber" and it's from Qwertee: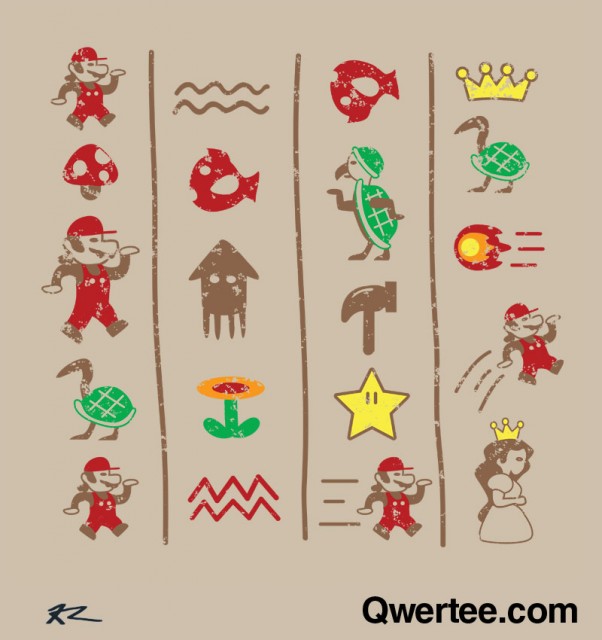 That tan color is just so… unfortunate. It's the second shirt I'm passing up this week because of a poor color choice! Boo to the shirt but yay to my wallet, I guess.