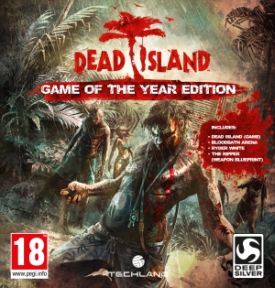 Deep Silver's Dead Island was one of 2011's most talked-about games. Some loved it. Some hated it. And some just sat back and muttered, "another zombie game?"
This Summer we'll get to do it all over again as the publisher has announced a June 26 release for the Dead Island Game of the Year Edition. European gamers will get it as well, but they'll have to wait until July 6.
Like most GOTY Editions, the Dead Island Game of the Year Edition will include the original game and all of the previously released downloadable content at a budget price. In this case, that DLC includes the "Ryder White" expansion, the "Bloodbath Arena" high score mode, and a weapon blueprint for "The Ripper."
And if you'd rather skip the game (again) and relive Dead Island's awesome teaser trailer (again), check it out right here.