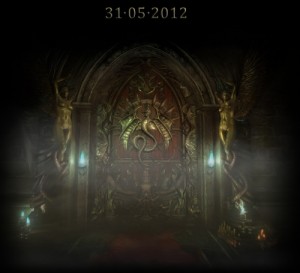 Konami has launched a teaser site at TheDragonReturns.com. While the site itself doesn't spell out exactly what it's teasing, it's pretty easy to figure out.
The gothic-style door features a golden dragon and "Dracula" literally means "Son of the Dragon" in Romanian. The site's source code also includes the phrase ""CLOS Teaser Page" and the following foreboding paragraph: "Dare you face the evil darkness? It is written that the creatures behind that door will return very soon to claim the souls of your loved ones, and send you straight to hell! Be aware!"
Add it all up and you get a teaser page that more than likely belongs to Castlevania: Lords of Shadow 2.
The site also includes a date, May 31, 2012, which conveniently coincides with Konami's Pre-E3 Press Conference.
[Source: Game Informer]