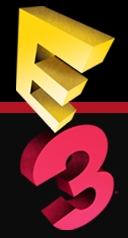 Geoff Keighley, the host of GameTrailers TV, wants everyone to be excited for the E3 Expo. So naturally, he got on Twitter and told he world that he just saw an awesome new game that'll make its first appearance at the show.
Today we filmed a huge top secret game reveal for our E3 coverage. Can't wait to share it with you – no one will see this one coming.
So what do you think? Is Keighley really sitting on a huge scoop, or is this a jokey reference to Bungie's no-longer-secret Destiny/Tiger MMO project, which was expected to make it's debut at E3 next month.
I guess we'll find out in two weeks.