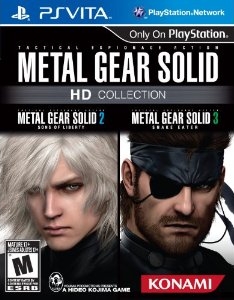 Konami has announced that the Vita version of the Metal Gear Solid HD Collection will be available in stores on June 12.
The handheld version of the compilation will include Metal Gear Solid 2: Sons of Liberty and Metal Gear Solid 3: Snake Eater. If you own the PS3 version of the collection, you'll be able to transfer your save data from your PS3 to your Vita and vice versa, meaning that you can play the same game of MGS2 or MGS3 wherever you are.
That's actually pretty awesome when you think about it.