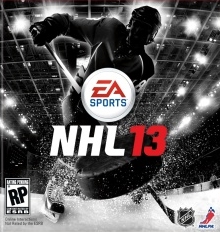 We've made it to the final round of voting for the NHL 13 cover athlete. After narrow victories in the semifinal round, Philadelphia Flyers forward Claude Giroux and Nashville Predators goalie Pekka Rinne have become the last men standing. Giroux defeated Pittsburgh Penguins forward Evgeni Malkin in the semifinal round, while Rinne iced New York Islanders forward John Tavares.
Final round voting begins today and will continue until June 4 at CoverVote.NHL.com.
The winner of the NHL 13 cover athlete vote will be revealed during this year's NHL Awards. The award show is scheduled for June 20 and will be televised on NBC Sports Network in the US and on CBC in hockey-mad Canada.