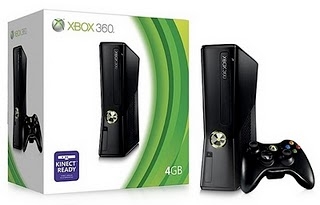 The Xbox 360 might be getting a lot cheaper next week. The Verge claims that Microsoft will slash the price of the Xbox 360 4GB + Kinect bundle to $99 next week. Sweet deal, right? Wait, there's a catch…
It's true, purchasers would be able to walk out of the store with an Xbox 360 + Kinect for $99, but first they'd have to sign up for a two-year contract. The package, which requires a $15 a month fee, is also rumored to include two years of Xbox Live Gold and streaming video content access. Also, the subscription bundle would only be available at the Microsoft Store, of which there are only 20 in the entire US.
It's not exactly a super-amazing deal, but it does measure up pretty well with purchasing the separate components outright. A 4GB Xbox 360 + Kinect bundle and two years of Xbox Live Gold is regularly priced at $420 and the cost of the entire subscription would be $460. So the cost of a subscription system would only amount to an extra $40, provided you don't incur an early termination fee.
Charge a subscription fee and give the console away for practically nothing, I kind of love it.