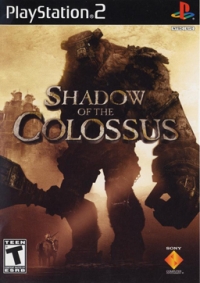 In April 2009 it was announced that Sony Pictures and Sony Computer Entertainment would be collaborating to make a movie adaptation of Team Ico's classic game, Shadow of the Colossus. As expected, the news was met with a muted, lukewarm response from fans, disappointed with a plethora of past video game film failures. It was not helped by the fact that the "talent" included writer Justin Marks, who penned the misunderstood study of femininity that was Street Fighter: The Legend of Chun-Li.
Now this week, three years later, news broke that Josh Trank, director of the found-footage superhero flick Chronicle had been tasked with directing the film. He was not just handed the job, but actively fought for the role, citing his love of the game.
This motivation seems ill-placed though, as anyone who has ever played the game will know that it offers few characters and little to no dialogue, yet remains an amazing game through its highly original and stylised world, as well as an emotional investment in both Wander and his loyal horse Agro as they journey on their quest to slay sixteen colossi.
The only good news is that Trank's involvement is a good sign, and seems to indicate that any script written by Marks will now be binned with Trank and a new writer starting from scratch. From a screenwriting prospective the game offers little dramatic structure that could be transferred to a film, compared to a game like Uncharted for example, which offers a very cinematic narrative within the actual game. How the as yet unannounced writer will tackle these issues remains to be seen.
While general opinion around the Internet regarding the new announcement has been as lukewarm as that made three years ago, some, including myself, remain optimistic that Sony will give Trank some creative freedom needed to translate the magic of the game to the cinema screen and craft an emotional journey to match that of the game.
[Source: Deadline]