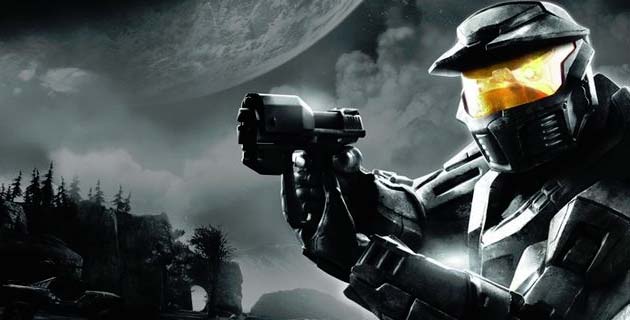 Frank O'Connor, the Halo Franchise Director at 343 Industries, has mentioned the shooter's "series bible" many times in the last few years. O'Connor isn't just developing new games in the bestselling franchise, he's trying to create an interconnected world that would make George Lucas gasp in astonishment.
Now, CVG has pulled together the many different threads of the Halo franchise (six original games, one remade game, six trade comics, nine novels, two short story collections, and an animated film) into one cohesive timeline, and what it means for Halo 4. Even if you don't play the games, it's an interesting read:
Under Bungie and Microsoft the Halo timeline was malleable, but for 343 it's set in stone. Halo's extended universe is informing everything about Halo 4, from its setting on a Forerunner Shield World to the enemies drawn from a point 100,000 years in the past. Halo 4's protagonists were first introduced inthe pages of Primordium and Cryptum and its new technologies debuted in Glasslands.

Catching up with it all could take a while, so we've done the hard work for you, pulling together threads from every piece of Halo fiction and ironing out the contradictions for adefinitive wrap-up of one billion years of fiction.