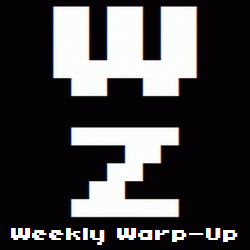 No, that's not a typo. Welcome to the Weekly Warp-Up, your weekly wrap-up of the biggest and the best articles posted at Warp Zoned this week…
The video game industry just went from one bit of bad news to the next this week. Hopefully, we've reached the bottom and next week will look better, but here's what we had to deal with this week.
Diablo III launched to nearly universal acclaim, but several gamebreaking bugs plagued more than a few players. Then Blizzard went and told the world that the console port may not happen after all.
Then there were the delays. The Tomb Raider reboot was pushed back into early 2013 as was the South Park RPG. At least Silent Hill: Book of Memories was only delayed into October, but it was the fourth time the title has missed a scheduled release date.
At least all of those games still have release dates, which is more than you can say for Devil's Third. THQ dropped the Itagaki-developed title because it was costing them too much money.
And speaking of money, the worst thing to happen last week certainly belongs to 38 Studios. The Kingdoms of Amalur developer almost missed a scheduled loan payment to the state of Rhode Island, which would have spelled doom for the developer.
Was there any happy news this week? You bet! You can find the happy stories after the break.
The Week in Reviews…
The Week in New Games…
Amazing Paperboy Delivers…
It's A Secret To Everybody…
And Finally…
Video Game High School is a new webseries that's exactly like Glee… if you replace all the singing with shooting your classmates in the face!