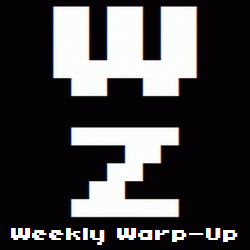 No, that's not a typo. Welcome to the Weekly Warp-Up, your weekly wrap-up of the biggest and the best articles posted at Warp Zoned this week…
I think Michael Corleone was responsible for this week's big news stories as they all embodied the Don's mantra of "It's not personal, it's business."
For example, it was just business for Aliens: Colonial Marines, DMC: Devil May Cry, and the XCOM FPS when they were delayed into 2013 by, respectively, Sega, Capcom, and Take Two. All three games had previously been scheduled for sometime this Fall.
Take Two took their business game up a notch this week a second time by subtly hinting at an early 2013 release for Grand Theft Auto V.
In an absolutely cutthroat business move, evidence has emerged from the Activision-Infinity Ward court battle detailing Activision's deal with Bungie. It seems that the company's next project, codenamed Destiny, will be a four-part MMO that is being planned for release on the PC, PS3, PS4, Xbox 360, and Xbox 720.
Finally, it looks time has run out on 38 Studios and their Amalur MMO. They have been unable to pay their employees since May 1 and laid them all off this week.
You can find more of this week's biggest stories after the break.
The Week in Reviews…
The Week in New Games…
Amazing Paperboy Delivers…
It's A Secret To Everybody…
And Finally…
The Shadow of the Colossus film is finally moving forward with Chronicle director Josh Trank at the helm.