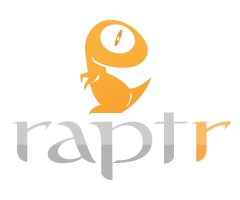 Raptr, the online network that tracks what you (and your friends) play, recently launched the beta version of their Raptr Rewards program.
Now, playing games and unlocking Achievements/Trophies in your favorite will also unlock prizes and discounts through the Rewards program. Previously, Raptr gave away Diablo III and Tom Clancy's Ghost Recon: Future Soldier beta codes, as well as discounts on Logitech gear and add-on packs for the free-to-play games Pandora Saga and Blacklight: Rertibution. But the Raptr Rewards program will have its big coming out party tomorrow, May 10, when the company plans to give away 2,500 copies of Minecraft: Xbox 360 Edition.
The requirements to unlock the reward haven't been revealed yet, but Raptr representatives believe the offer is "going to go quickly," so I'd sign up for Raptr Rewards today (unless you already have). And if Minecraft isn't your thing, Raptr has also revealed that they'll be giving away 350,000 other prizes throughout the month of May.