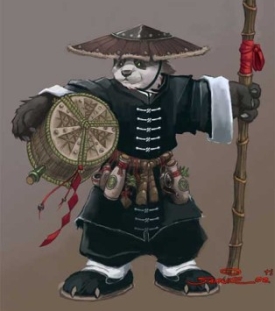 During Activision's latest quarterly financial report, Blizzard CEO Mike Morhaime revealed that World of Warcraft: Mists of Pandaria is on track for a 2012 release. The expansion was previously given a "when it's done" release window by the company.
After talking a bit about the expansion's beta test and the steady subscriber numbers of WoW, Morhaime casually mentioned that Mists of Pandaria will be out by the end of the year:
At the end of Q1, global subscribership for World of Warcraft remained at 10.2 million. Maintaining our subscriber levels puts us in a great position as we drive toward the launch of Mists of Pandaria later this year. We opened the beta in late March and have rapidly expanded testing through a good portion of our community, including the 1.2 million players who signed up for the World of Warcraft Annual Pass.
Two Blizzard games in one year? That's madness! But in case you were wondering, Morhaime didn't have anything to say about StarCraft II: Heart of the Swarm other than that the development team is still working on it.