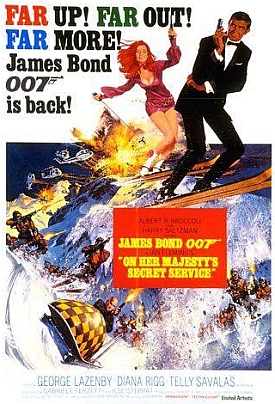 Man, Activision is really stretching the definition of "classic" Bond movies, aren't they?
Yesterday, the publisher announced the second movie-based mission for 007 Legends: On Her Majesty's Secret Service. The film was George Lazenby's only outing as Bond and the first not to star Sean Connery. It is also a huge point of contention among fans, as some consider it the best movie in the series while others think its the worst.
On Her Majesty's Secret Service joins the previously announced Moonraker as mission locations in 007 Legends. Three more films will eventually be added to the game. Activision also plans to add a sixth mission, based on the upcoming Skyfall, to the game as a free download. Originally, the Skyfall mission was going to be included on the disc, so I'm very curious as to the reason for this change.
007 Legends will be available for the PC, PS3, and Xbox 360 on October 16.
[Source: IGN]