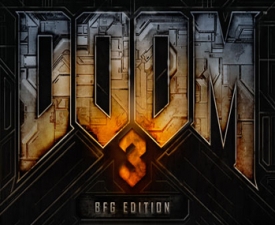 Bethesda Softworks has announced a release date for id Software's remastered rendition of Doom 3, Doom 3: BFG Edition. The game, available on the PS3 and Xbox 360 for the first time, will be released on October 16 in North America and on October 19 across Europe. A PC version will hit store shelves in both regions on the same day.
Not only will the Doom 3: BFG Edition collect Doom 3, the Resurrection of Evil expansion pack, and a new set of stages (dubbed "The Lost Mission" by id), but it'll also include Doom and Doom II. The package will also feature plenty of tweaks and improvements such as a 3D display option, Achievements/Trophies, improved rendering and lighting, a new checkpoint save system, an always-on flashlight, and support for head-mounted displays.
The Doom 3: BFG Edition will be priced at $39.99 on the PS3 and Xbox 360. The PC version will carry an even lower $29.99 price.