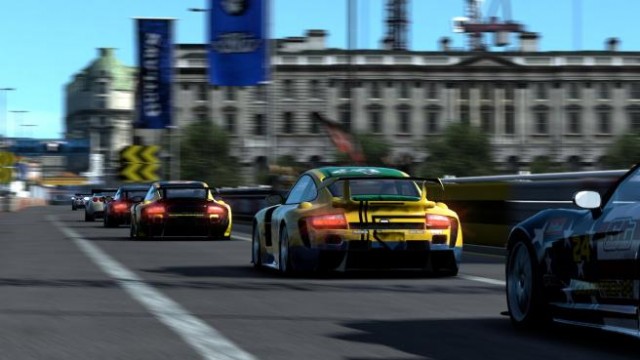 If you've ever thought to yourself, "Man, I sure wish Need For Speed was a movie," guess what? Your dreams about to come true! That's right, DreamWorks announced today that they're making a movie based on EA's racing game franchise.
The screenplay, which is based on the series but not on any specific installment, was written by George Gatins. He and his brother, John, first developed the story together. John, Mark Sourian, and EA will produce the film, with Act of Valor's Scott Waugh's name also attached. The movie is scheduled to start filming next year with a release date the following year.
DreamWorks Chairman, Steven Spielberg, said, "I'm excited about getting back into the creative trenches with John and George Gatins and my partners at EA to bring to life an exhilarating script based on an epic video game that seems to have been made for the movies." Patrick Soderlund, Executive Vice President of the EA Games Label, said, "It's fantastic to be working with a team that shares not only our love of cars, but also our passion for creating blockbuster action experiences. This collaboration will be greatly enhanced with the team at DreamWorks – which is a great home for the Need for Speed franchise."
Please tell me Jason Statham is going to be in this movie. Please.