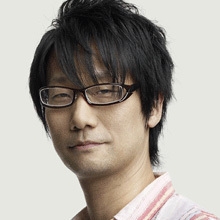 Even though he's hard at work on the non-Metal Gear-related Project Ogre, Hideo Kojima just can't stop himself from talking about Metal Gear Solid 5. Speaking to IG, a French gaming magazine, he said:
About Metal Gear Solid 5, I can tell you two things. There will be much question of infiltration, espionage, and convincing people to give you "a favor" like in the last Metal Gear Solid.
The Metal Gear games have always been known for their stealth gameplay. So for Kojima to say that the next proper entry in the series will also include those elements isn't exactly a shock.
Much more interesting were Kojima's further comments on the matter including, "There will be a Metal Gear Solid 5 with the new Fox Engine," and this news concerning Solid Snake's further future with the franchise:
Metal Gear Rising: Revengeance never claimed to be a Metal Gear Solid. This is not a game about our beloved Solid Snake. It is a spinoff that tries something different. We have not yet finished with Solid Snake, despite the fact that I wanted to let him die at the end of Guns of the Patriots.
It's important to remember that Konami has yet to officially announce Metal Gear Solid 5, so it'll likely be a long time before we get to play it.
[Source: CVG]