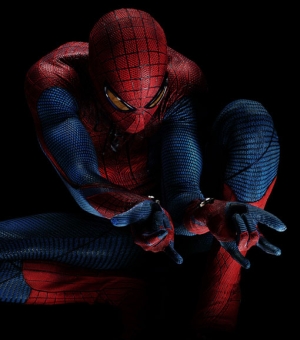 This week's Nintendo Download includes another major 3DS demo. Today, gamers will be able to experience the handheld adventures of The Amazing Spider-Man before he swings his way into stores on June 26.
But that's not all, Nintendo has also added a ton of classic games to their three download services today:
Donkey Kong Jr. (3DS eShop) – In this timeless classic, clamber up vines and chains and gather vital fruit and keys to free your father, Donkey Kong, who's been imprisoned by Mario.
Mad Dog McCree (3DS eShop) – When the ruthless outlaw Mad Dog McCree goes on a rampage with a nasty pack ofwanted fugitives, they leave death in their wake. The only gunslinger who can stop them is you.
Mega Man X2 (Wii Virtual Console) – Fresh from defeating Sigma and his Mavericks, Mega Man X tracks down the remaining rogue Reploids to an abandoned factory where they are continuing their rebellion. While Mega Man X is kept busy by eight new Mavericks, a new threat plots to resurrect a secret weapon that is all too familiar.
Devil Band: Rock the Underworld (DSiWare) – Millions of demons and monsters emerge from the earth, destroying everything on their wake. Xavier, the most popular (and most evil) Death Metal rock band around the world, might be the only hope for the mankind…
7 Wonders II (DSiWare) – Match three to help your workers build the unbelievable sights from Stonehenge to the Taj Mahal.