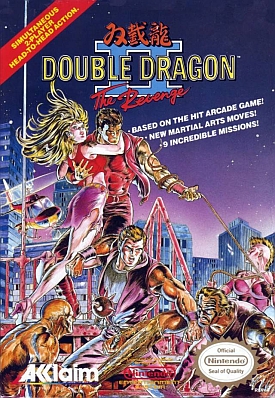 Few games hooked me in my formative years like Double Dragon II: The Revenge for the NES did. Now, a new age of gamers will be able to experience it because Nintendo added it to the Wii's Virtual Console shop today. OK, I doubt a "new age of gamers" even knows who the Lee brothers are, but I can dream can't I? If nothing else, it'll be a good warm-up for this Summer's Double Dragon: Neon.
Here's what else Nintendo has added to their trio of download services on this sunny Summer day:
Order Up!! (3DS eShop) – Experience the dizzying life of a top-notch chef and restaurateur. Prepare all manner of exotic food on your way to building your own restaurant empire from the ground up.
Slitherlink by Nikoli (3DS eShop) – Slitherlink is a puzzle in which you connect dots with a line according to the rules. The greatest attraction is the fact that there exist an unlimited number of set sequences known as "theorems."
Jewel Legends: Tree of Life (DSiWare) – Using building materials, jewels and other valuables, switch two adjacent tiles to make a row of three or more matching tiles!
Lola's Fruit Shop Sudoku (DSiWare) – Lola Panda does it again… making it fun to develop logical thinking! Now kids can enjoy the fun and challenge of Sudoku in a form especially designed for them.
Save the Furries (WiiWare) – Help Save the Furries across 60 levels in this puzzle-adventure! Furries are cute green creatures that like to visit strange planets and then stroll about oblivious to the dangers around them.