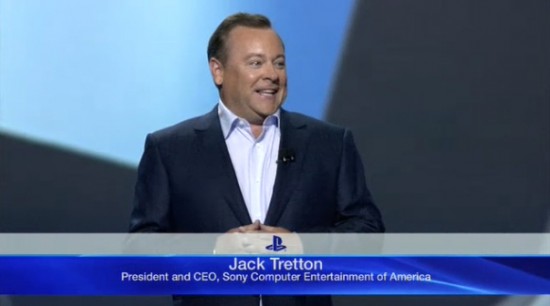 SCEA CEO Jack Tretton was interviewed by Geoff Keighley the day after the big Sony press conference. When asked about the PlayStation 4, and being the last out of the gates in the most recent generation of consoles, Tretton spun it perfectly:
I think, if you look back at history, we've never been first, we've never been cheapest. It's about being best. And I think if you can build a better machine and it's going to come out a little bit later, that's better than rushing something to market that's going to run out of gas for the long term. I think, ideally, in a perfect world, you want the best machine that ships first, that's the cheapest. But the number one goal is to have the best machine, and that's what we're always focused on.
They're all about the core gamers at Sony – "At the end of the day, I look at the core gamer, and if they're happy, I'm happy." He also said the proof is in the pudding with Sony games, indicating E3 darlings The Last of Us and Beyond.
I'm happy, Jackie T. I'm happy.