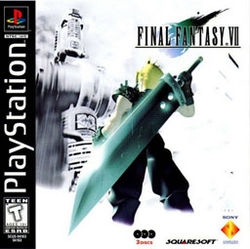 Ask any gamer why Square Enix hasn't remade Final Fantasy VII yet and you'll get the same joke answer, "They must not like money." But, as it turns out, the publisher has a very specific reason for why they haven't remade the defining RPG of the PSone era.
Square Enix CEO Yoichi Wada revealed the real reason for the company's reluctance at a Q&A session during the company's annual shareholder's meeting. According to Wada, Square Enix can't remake Final Fantasy VII until they create a new Final Fantasy game that "exceeds the quality" of the 1997 game. He continued, "If we were to release a Final Fantasy VII remake right now, the Final Fantasy franchise would be done with."
Considering the fact that the next game in the series, Final Fantasy Versus XIII, hasn't been publicly shown in years, we're likely in for a long wait.
[Source: Andriasang]