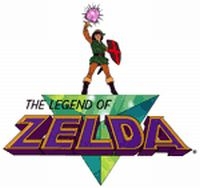 With the success of The Legend of Zelda: Ocarina of Time 3D, it was only inevitable that Nintendo would quickly offer up another adventure featuring Link and friends on the handheld console. The only question was, would it be another 3D remake of one of the classics amongst the back catalogue, or would it be an entirely new adventure? Nintendo's Eiji Aonuma previously confirmed that an original Zelda game for the handheld was in the works, but that may not be the only one.
Speaking to IGN, Shigeru Miyamoto has revealed that the next Zelda game might be a rerelease of the N64's Majora's Mask or a project somehow tied to the Super NES title A Link to the Past. Whether that's a remake, a sequel, or something else entirely was left up in the air.
Here's what the famed developer told IGN at E3: "We haven't quite decided yet, whether we're going to do A Link to the Past, because there's also the possibility of doing a remake of Majora's Mask. This is something we've certainly been talking about and doing a little bit of experimenting with, to figure out which way we're going to go."
While Majora's Mask may be easier to develop, A Link to the Past may find a wider audience with those gamers who didn't play it the first time around (can you believe it's 20 years old?). The top-down RPG is considered the best in the series by many, and Miyamoto first expressed an interest in a 3DS remake last November.
Which game would you want?