Whether it's for a fun Father's Day, an amazing (and belated) Mother's day, a geektastic graduation, or just to spoil your spectacular self, Staff Writer Andrew Rainnie and Senior Editor Nicole Kline have found a ton of fresh gaming-related gifts for you to splurge on.
You might want to hide your wallet before reading any further.

Andrew Rainnie
Staff Writer
A flurry of merchandise tied to Valve's classic puzzle shooter Portal has recently been released, including a nifty Portal Sentry Turret LED flashlight with sound. Unfortunately it does not come with any machine guns.
If you are looking for something a bit more understated, there are also some very classy black & white Portal 2 Warning Sign Coasters, which come as a pack of eight, each sporting a different warning sign from the test chamber.
And for the Portal fan with a sweet tooth, there is the Gamer Energy Food, infused with ginsing, caffeine and taurine, perfect for pulling an all-nighter to reach that final boss.
For lovers of the pixelated cube phenomenon Minecraft, you can now pick up foam versions of two in-weapons. Choose from the mighty Sword or the trusty Pickaxe, and use them to harmlessly beat up rivals.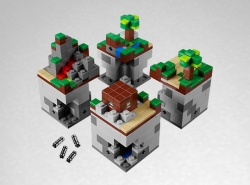 And at the moment, Jinx.com is offering fans a Minecraft Megafan Bundle Pack, which contains a Creeper Inside T-shirt, Foam Pickaxe, Lanyard, Keyring, Minecraft Poster and Computeronic Poster, which makes for some good savings.
They also have a limited edition Creeper Vinyl, and on top of that, they have the Minecraft Lego Mini Worlds available for pre-order. Mine-tastic!
To celebrate the 25th anniversary of Nintendo's The Legend of Zelda series, First4Figures have created a number of figurines from a number of the games, including Ocarina of Time and Twilight Princess. You can choose from the larger beautiful set pieces, such as Link and Epona, or Midna and Wolf Link, or smaller singular character figurines such as Shiek, Skullkid, and Link in his various tunics. Prices range from $110 to $450, and given the love and attention to detail that each artist puts into these, well worth the money.
If that wasn't enough, you can buy this beautiful fully playable Fairy Ocarina, complete with Tri-Force insignia. For the more season pro, there is this 12 Hole Tenor Ocarina, which comes with a Zelda songbook and a cool carry bag. Just don't play the Song of Time, or you may end up in the inevitable zombie-infested future.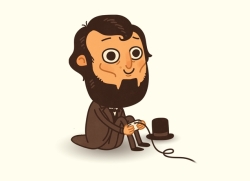 User-design submitted T-Shirt sanctuary Threadless.com is selling a different kind of Link with this design, A Link To The Past, featuring Abraham Lincoln (Linc – gettit?) playing his favourite video game. The Chicago based firm also have this Mario-esque one entitled 8-Bit Blues, with our usually bright coloured heroic plumber showing his more sullen side. And for those wishing to protest the money grabbing developers and publishers, this T-shirt named Capitalist Games is for you.
If you want to brighten up the office and show you are proud of your geek heritage, this snazzy 8-Bit Tie, in both red and blue, is a must-buy. It might not impress that secretary you have had your eye on, but it will certain show who is the king of the geeks in your department. And, if you think you can get away with it, there is also this Megaman Plush Helmet to keep you warm, or, should you wish to, give someone a Glasgow kiss.
And finally, should you or your loved ones still have any old NES or SNES cartridges kicking around, then dust them off with this Retro Duo Portable NES/SNES Gaming System. It may be bulky, especially with a cartridge pluged in, but unlike your iPhone, it has actual buttons so you can once again be a proper gamer. There is also a cheaper non-portable console version.

Nicole Kline
Senior Editor
Andrew grabbed a lot of the best geek stuff on Jinx, Thinkgeek, and Threadless. If you're still not satisfied with what those sites have to offer, here are a few more places you can check for that perfect nerd gift. Just a warning: this reads more like my wishlist than anything else, because I check these sites regularly. If you're shopping for a lady, you might just want to follow my advice, as I've had some practice being a lady myself.
There are two great shirts for video game-inspired clothing, for the geek who doesn't quite want to stand out as much (or the one who just enjoys clever inside jokes). Gamer Print, which is set in the UK, has a plethora of gaming-related t-shirts and hoodies that are unique, as well as some great posters. My all-time favorite shirt they sell is called Mercenary for Hire and is based on Final Fantasy VII (but is perpetually sold out in a lady's small). Another great site is Insert Coin Clothing, which has exploded in popularity since they started selling this awesome Assassin's Creed hoody. It also happens to be the best place to get a Shadow of the Colossus t-shirt.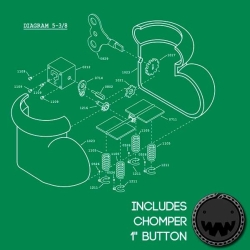 For those less afraid to wave their geek flag, there's Split Reason, which is similar to Thinkgeek and Jinx. They're the official site for Zero Punctuation's merchandise, but they also have tons of great stuff, like this Ninja Troopas shirt. 15 Bit Gamer is an all-time favorite site of mine – our very own John Scalzo got me this awesome Kuribo's Shoe shirt for Christmas, and I really want these Squidder family buttons.
Shark Robot and Fangamer will take you even deeper down the rabbit hole. I especially love the VG Cats store at Shark Robot, mainly because of this glow-in-the-dark PeekaBoo shirt. Fangamer caters more to old-school RPG fans (Chrono Trigger and EarthBound, anyone?). There's also Level Up Studios, which has an interesting array of cool stuff, like this nifty AR shirt that works with your 3DS, and a t-shirt commemorating one of my favorite Awkward Zombie comics.
I'll leave on the most adorable notes I can, starting with Sanshee. They have fantastic t-shirts (like this Deku Tree one), but the real gems on this site are the cute pins (holy crap, heart containers!) and jewelry. But for those who want truly unique, one-of-a-kind gifts, there's always Etsy! My go-to shop for video game-related items is Kelly's Keychains. I met this little lady at MagFest last year, and after buying some of her pre-made stuff, I commissioned her to make me a customized Pokeball bracelet, which she now sells!
Good luck making your nerdy dad and/or geeky grad happy this year! We can be exhausting…