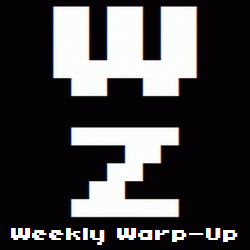 No, that's not a typo. Welcome to the Weekly Warp-Up, your weekly wrap-up of the biggest and the best articles posted at Warp Zoned this week…
The 2012 E3 Expo begins tomorrow! So talking about what happened last week seems just a little unnecessary. Or not, since most of the industry is already in "E3 Mode." There were plenty of big announcements, promises of big announcements, and promises of promises of big announcements. Oh E3, don't ever change.
But if you'd prefer to read about games that are already available I could point you towards our latest edition of Warpback, or better known as What We Played in May 2012.
Or maybe you want to find out which Warp Zoned staff members have an unhealthy obsession with Lollipop Chainsaw. The correct answer is all of us… OK, maybe it's just me. But you won't know for sure unless you check out our summation of The Games of June 2012.
But I know what you're really after. Hit the break for more pre-E3 announcements from some of the biggest names in gaming from the week that was.
The Week in Reviews…
The Week in New Games…
Amazing Paperboy Delivers…
It's A Secret To Everybody…
And Finally…
Activision and Call of Duty-creators West and Zampella have ended their respective lawsuits with a settlement. Now let's never speak of it again. Under penalty of torture.