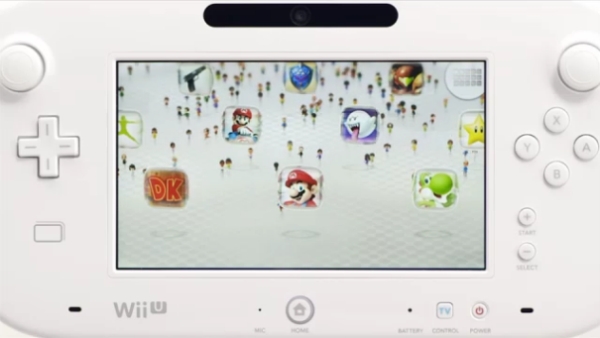 I know that everybody loved Friend Codes, but Nintendo plans to do away with the matchmaking service when the Wii U launches later this year. Instead, the console will come pre-bundled with the Nintendo Network, which will be home to a Wii U-centric social network known as Miiverse (or "Mii Universe," if you prefer).
When players enter the Miiverse, they'll be transported to a bustling city of Miis that are congregating around the most popular apps and games the Wii U has to offer (even games you don't own). In addition to learning that Super Mario Bros. Wii U is very popular, the Miiverse will also blast the player with status updates from "friends, people playing the same games as you, and people who speak the same language as you."
For a more personal connection, the Miiverse also offers video chat (courtesy of the Wii U GamePad's front-facing camera), messaging (including handwritten messages scrawled on the GamePad's touchscreen), and game-specific message boards.
These in-game messages will also bleed over into the games themselves, as all Wii U games will have the ability to connect to the Miiverse. During the Pre-E3 Nintendo Direct presentation, company President Satoru Iwata showed how gamers can converse and commiserate within Super Mario Bros. Wii U.
The Miiverse will also be accesible from other devices including the 3DS, the PC, and mobile devices. However, this feature of the social network won't be available when the Wii U launches this Fall.