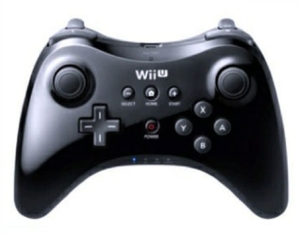 Nintendo didn't just show off the Wii U GamePad during their Nintendo Direct Pre-E3 presentation, they also debuted the tablet's little buddy, the Wii U Pro Controller.
When you don't need the full-size tablet (or are "mainly interested in multiplatform games with more traditional means of control"), you can use the Xbox 360-looking controller to your left. I mean, just look at it. The face buttons and the right analog stick have switched places, and the whole controller looks a tad wider from front to back, but they're basically the same.
Nintendo President Satoru Iwata announced that the Wii U Pro Controller will be sold separately from the Wii U console.