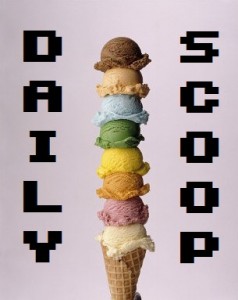 Strange things are afoot this Tuesday! I've been reading about this strange game based in Paris, Rhythm Thief and the Emperor's Treasure, and I'm frankly not sure what to think of it. It's like a rhythm game… with a story… that is in France? Or something. I don't know, but I'm intrigued!
There's really not much going on deals-wise, unless you want to just check what I wrote yesterday. Everything except that sweet ModNation Racers: Road Trip is still available. Scoop 'em up!
What I do have for you are more game-related t-shirts – four total! Check them out after the jump!
"Condition: Fleshwound" is a nice little Fallout/Monty Python mashup over at shirt.woot: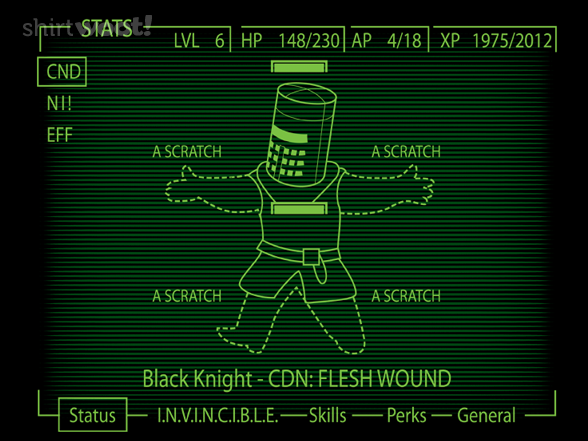 Ript has a weird Portal/Mad Men mashup called "Portal Men:"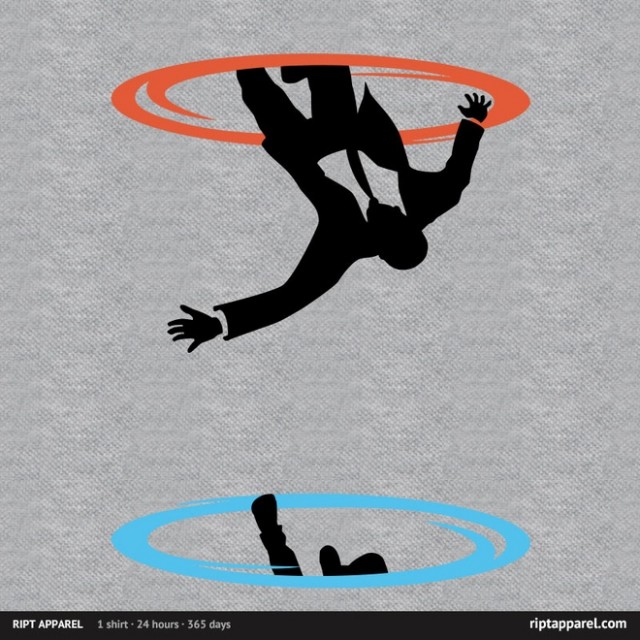 "Pixel Heroes" is the runner-up for a contest over at Design by Humans: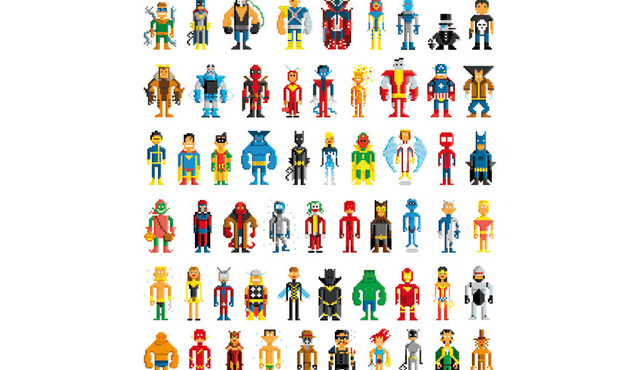 And last but not least, "Hadouken" over at Tee Busters is sure to be a hit: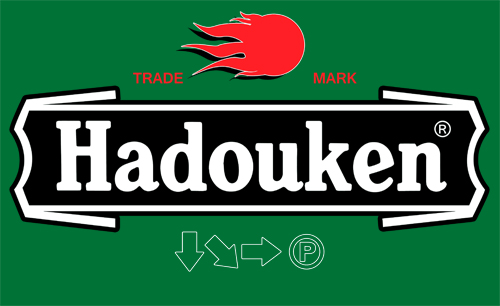 Another day full of tough choices!