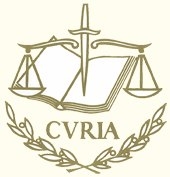 In a decision which is sure to have widespread repercussions in the larger debate on used video games, and certain not to please the big publishers, the European Union Court of Justice has ruled that, essentially, the consumer is allowed to resell any used game, whether a physical copy was purchased or the game was downloaded.
The ruling in the case of developer Oracle vs. software reseller UsedSoft reads:
"The principle of exhaustion of the distribution right applies not only where the copyright holder markets copies of his software on a material medium (CD-ROM or DVD) but also where he distributes them by means of downloads from his website. Where the copyright holder makes available to his customer a copy – tangible or intangible – and at the same time concludes, in return form payment of a fee, a licence agreement granting the customer the right to use that copy for an unlimited period, that rightholder sells the copy to the customer and thus exhausts his exclusive distribution right. Such a transaction involves a transfer of the right of ownership of the copy."
Now, to me, the most interesting phrase there is "unlimited period." This is what consumers are used to; the oft-cited "first sale doctrine" where you buy a DVD or Blu-ray movie, you can watch it for as long as there is a drive that will read them and electricity to run them. However, in business, people are more used to being granted limited rights for a specific time. A case in point is in your cinema screens now; one of the main reasons The Amazing Spider-Man was made, a reboot of a franchise only five years old, was that if Sony do not use their license, it reverts back to Marvel.
So what happens to used games now? Will Microsoft, Nintendo, Sony, and Steam be forced to offer a resell option for their downloadable titles? This is undoubtedly the first in many rulings on the general subject, and this one did not go the way developers would want. The used games debate is about to get very interesting.
[Source: GamesIndustry International]