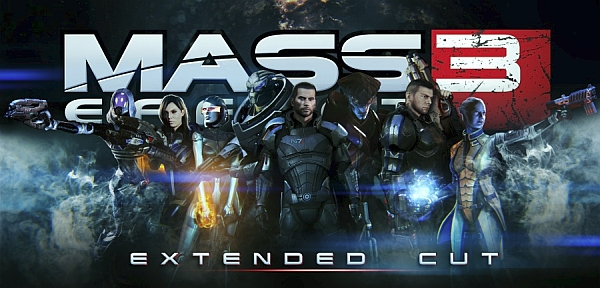 Dear BioWare,
You received a lot of negative publicity from fans over Mass Effect 3, the last entry in your space-faring trilogy, not least of all from me. Although I have only come to the world of Commander Shepard recently, I embraced it fully. For me, it was the first time I played a game of such scope and detail that matched the feeling I got from my favourite science fiction films and TV shows: Star Wars, Star Trek, and Firefly/Serenity.
However, the initial endings left me feeling like a duped customer, through their lack of difference, and their rushed abruptness. As a screenwriter, I found it in bad taste that you had taken all the threads and emotions of two games (I am a PlayStation 3 owner) and tied them into a brusque finale. While I wished for alternative endings, I certainly did not lead the pack calling for them, although I did voice my opinion when the movement gained traction. I am glad there were fans who felt like me, enough for you to hear them, and give us what we wished for.
Once again I found myself coming late to the game; I had been away from home so had not had a chance until this very evening to sample the new endings. They did everything I could have hoped for and more. They explained my choice more fully. They explained why the Normandy was in flight when the Mass Effect relays exploded. I chose to sacrifice Shepard, and that decision was repaid with the emotional heartbreak of watching Liara (who I had romanced) place Shepard's name on the Normandy's Wall of Remembrance. This, coupled with glimpses at those characters who had died in sacrifice over the last two games and over eighty hours of my life, like Miranda, Legion and Mordin, was too much.
I am man enough to admit I shed a few tears.
As a screenwriter, I understand fully that we are in the business of crafting emotional journeys. We create a story with highs and lows that manipulate our audience into an emotional response. This is an exciting era for games; in this one generation we have seen stories grow from thinly plotted excuses for the game itself to a deep and integral part of the gameplay. It is no longer about the end screen, but a lasting emotion that matches the joy or pain we sometimes feel upon leaving a cinema after seeing a masterful movie. I am glad you saw this also, and rectified the initial stone-cold, rushed endings.
So I would like to thank you. Thank you for heeding the wishes of your fans, thank you for expanding the endings, and thank you for that final emotional payoff.
I look forward to your next endeavour to the stars.
Sincerely,
Andrew Rainnie