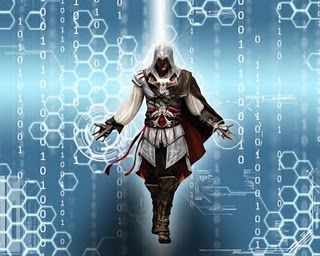 Michael Fassbender has made quite a name for himself with science fiction fans over the past year, taking over the role of Magneto in X-Men: First Class and as the synthetic David in Prometheus. Today, the British actor paired up with Ubisoft Motion Pictures for his next sci-fi role, as Desmond in the upcoming Assassin's Creed movie.
Fassbender will actually be performing triple duty on the film. In addition to his role as Desmond, he'll also play one of Desmond's ancestors as well as producing the movie through his production company, DMC Film. It's currently unknown if the film will follow Altair, Ezio, Connor, or an entirely new character in the Assassin's fight against the Templars.
"Michael Fassbender was our first choice to play the franchise's iconic hooded hero. Michael is an extremely smart, talented, versatile and committed actor," said Jean-Julien Baronnet, CEO of Paris-based Ubisoft Motion Pictures.
It might be a while before we see the Assassin's Creed movie as Ubisoft Motion Pictures has yet to select a writer or director for the project.
[Source: Variety]